News
2021-06-01
Dragon's Delicacy

Eastgate Oriental City happy to well new owner's to our restuarant unit:


Dragon's Delicacy, offers a wide selection of authentic Chinese Cuisine.
They have created different menus to suit a wide range of customers.
Their specialty menus is our 'homemade' Dim Sum, which is Chinese traditional snacks created by the royal's chefs during Song dynasty. They have included some Chinese favourites such as the King Prawn dumpling, Shaomai and a variety of buns.
Their menu here is a carefully balanced selection of healthy, evolved & delectable dishes in addition to this menu.
Contact Details : Dragon's Delicacy
2013-06-01
Porcelain Exhibition
Welcome to the Jingdezhen Porcelain Exhibition! Take a look at their wide range of porcelainware, furniture and crockery.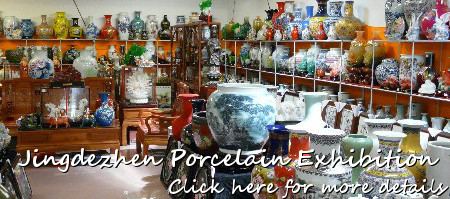 2009-03-01
Wai Yee Hong - Dedicated Kitchen Shop
Wai Yee Hong Kitchen Shop has opened! Everything you need for cooking authentic Chinese meals may be found here, including rice cookers, woks, cleavers and bamboo steamers.
2009-03-01
Chinese Channel - Support Center
Have you switched yet? The Chinese Channel have opened a customer service centre in Eastgate Oriental City to help deal with the switch over to the new satellite.
2008-06-01
Law Print and Design - opens new location
KW Law Design & Print Ltd have moved in! They provide printing services for takeaways, restaurants and other businesses. The print shop is a one-stop shop for menus, flyers, business cards and posters; not to mention EPoS systems and calendars!.
2007-08-01
Water Sky Opens
Barely a month after the grand opening for Wai Yee Hong, we welcomed Water Sky Chinese Restaurant! The grand opening was attended by many people, including the lord mayor and guests were treated to lion dances not to mention some delicious food! The 6,000 sq ft restaurant is able to accommodate over 400 diners in exquisite surroundings, serving dishes prepared by top chefs from Hong Kong.
2007-07-01
Openning Day
Amid much fanfare and traditional Chinese firecrackers the first occupants of Eastgate Oriental City opened their doors to customers. On a sunny Sunday afternoon in July, over 3,000 people came to enjoy the grand opening of Wai Yee Hong Chinese supermarket. The crowds were rewarded with exciting displays of kung fu in the form of traditional unicorn and lion dances as well as cooking demonstrations and food tastings in the market area. Click here to see more about the opening day for Wai Yee Hong.